Test Dept (Album Launch)
Studio 9294, London.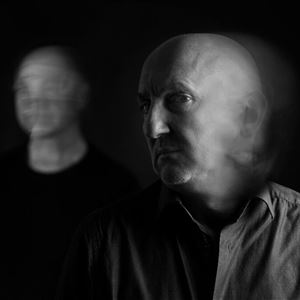 More information about Test Dept (Album Launch) tickets
In an ideal world, Disturbance, the new album from industrial pioneers Test Dept, would not exist. It wouldn't need to: Britain would not stand divided by xenophobia; working class communities would not be under siege; Capitalism would not have created a climate change crisis pushing the planet towards a dangerous brink; and the Thatcherite ideals that Graham Cunnington and Paul Jamrozy spent Test Dept's early years raging against would not be so terrifyingly back in political vogue. "The mess we're in now is unbelievable, hence the title.


It's disturbing in the extreme" says Cunnington, who's been issuing angry, enveloping sound
collage calls-to-arms about all this since 1981. That was the year he, Jamrozy and a revolving
door of talented artists from disparate disciplines and backgrounds formed Test Dept,
forging an incendiary new sound from a squat in New Cross that made them underground
heroes and landed the group under surveillance by the British government. 37 years later, on
Disturbance, that sound is as incendiary as ever.
"It began with a project to do with our archive" recalls Cunnington. It was the early 2010s
and Test Dept had been dormant for years. The pair wanted to sort through Test Dept's old
recordings to "re-establish our history and get our music out there again" after record label
red tape left many of their 14 albums out of print. As the group combed through their back
catalogue they also put into action an ambitious film installation, DS30 – through a
commission by the AV Festival in Newcastle – marking the 30th anniversary of the UK
miners strike and a book, Total State Machine published by PC-Press laying out their
history of innovation. Live dates at various festivals in the UK and around Europe were
scheduled, leaving Cunnington and Jamrozy wondering what to play and how to play it. "We
knew we wouldn't want to do a greatest hits" says Jamrozy. So instead their process of
remixing songs from their past became a process of remaking them for the stage. When
attention turned to the "next logical step of a new album", an idea emerged – taking germs of
ideas from old songs and turning them into new, sledgehammer-heavy sonic experiments
full of powerful protest poetry. Politics had come full circle. It felt fitting to do the same with their music.