Pulled by Magnets + Ben Vince
St John on Bethnal Green, London.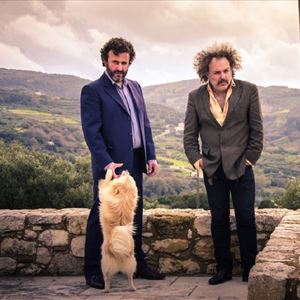 More information about Pulled by Magnets + Ben Vince tickets
Master improvising drummer Seb Rochford brings his new project Pulled By Magnets with saxophonist Pete Wareham and bassist Neil Charles to the EFG London Jazz Festival for their first London performance after the release of their debut single in Autumn. Rochford formed the trio soon after retiring his band Polar Bear in 2017, gradually working on new music with his two regular collaborators which they then recorded and performed live for the first time in Stoke Newington's The Old Church in 2018, and since then they've also performed at the Late Junction Festival in EartH. The band's musical inspirations trace to black metal and Indian classical music, creating a complex and immersive aural experience.
Also performing is experimental musician Ben Vince, a composer who has been radically redefining the possibilities of the saxophone. His new album
Don't Give Your Life
was released in June by 33-33 to critical acclaim, following collaborations with the likes of Mica Levi and Joy Orbison.